How to Make Wire Wrapped Earrings with Coils
Hi my crafting friends! Today I have another wire wrapping tutorial to share with you guys. In this project, we'll use fresh water pearls, briolette gem and wire coils to create a pair of elegant vintage earrings. This is a great starting point to learn how to use wire coils in a jewelry design. Now let's get started!
Materials Needed (click to get the product)
20cm(8inch) 22-gauge gold filled wire (for the earring frame)
50cm(20inch) 26 or 28-gauge gold filled wire (for the coils)
40cm(16inch) 28-gauge gold filled wire (for wrapping)
18 3.5mm fresh water pearls (9 for each earring)
2 briolette gem stones
24 2mm gold seed beads (12 for each earring)
4cm gold filled chain (divide to 4 pieces)
a pair of earring hooks (learn how to DIY them here)
Step 1. Make the Earring Frame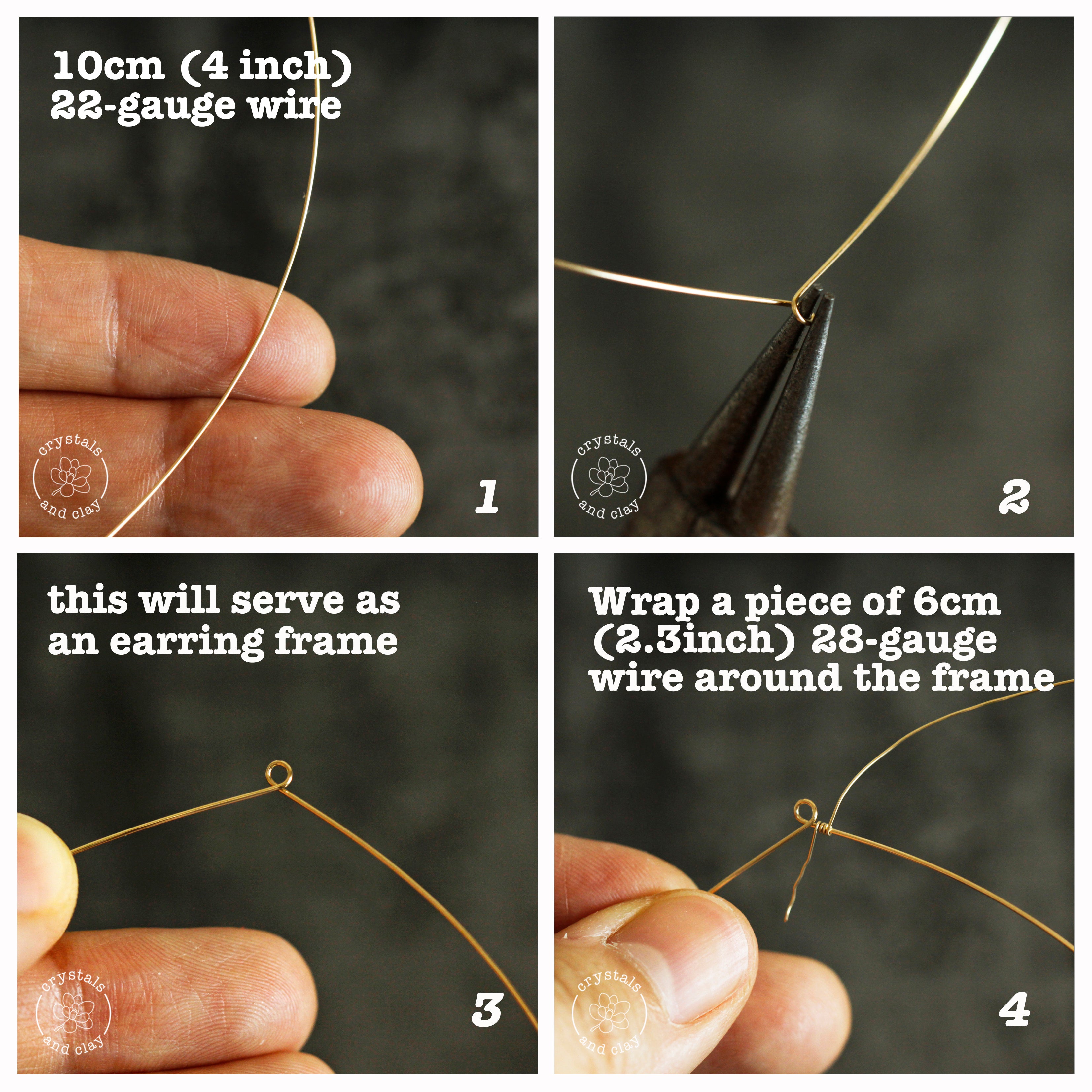 Step 2. Make the Wire Coil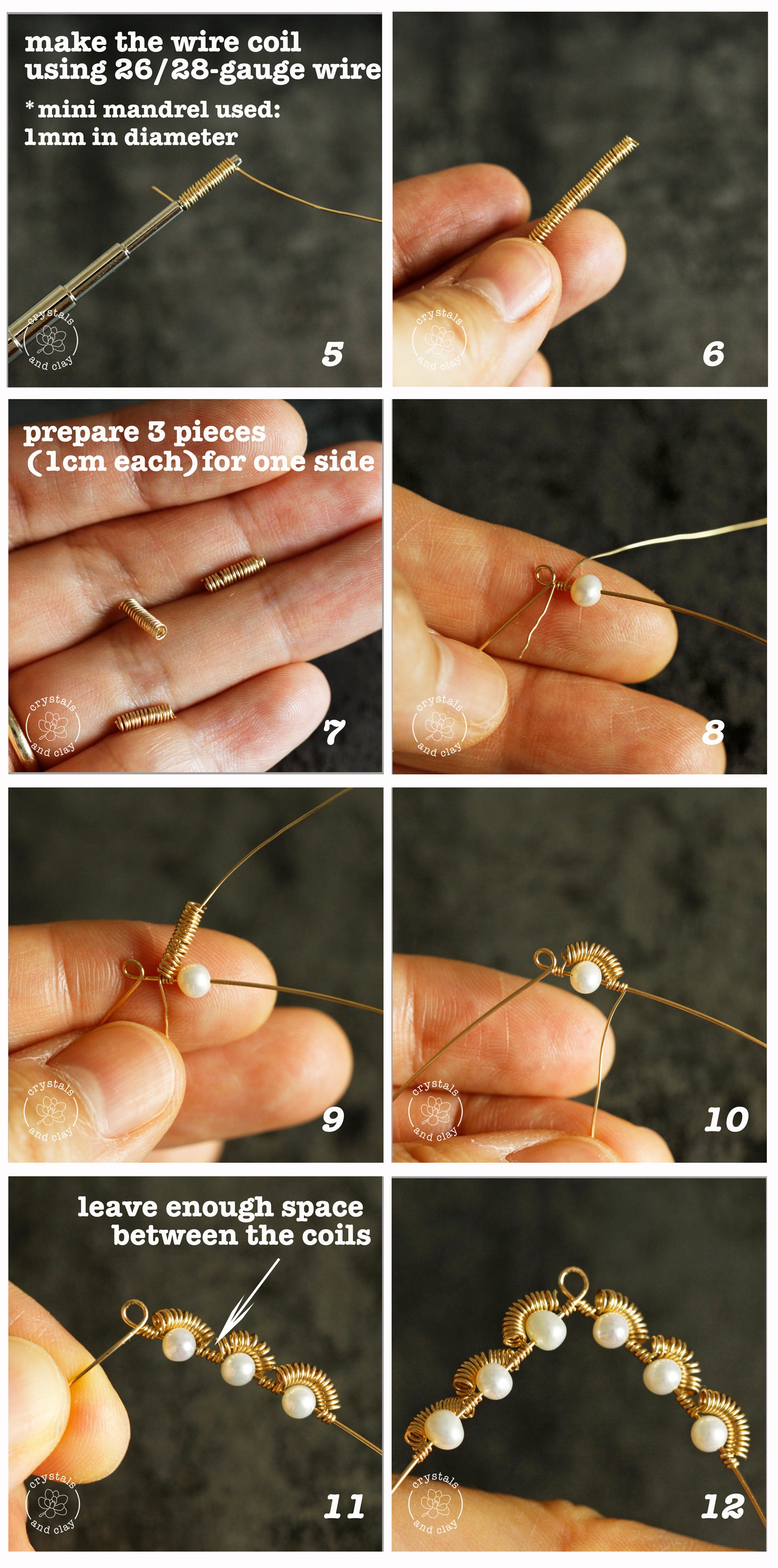 Step 3. Assemble the Earrings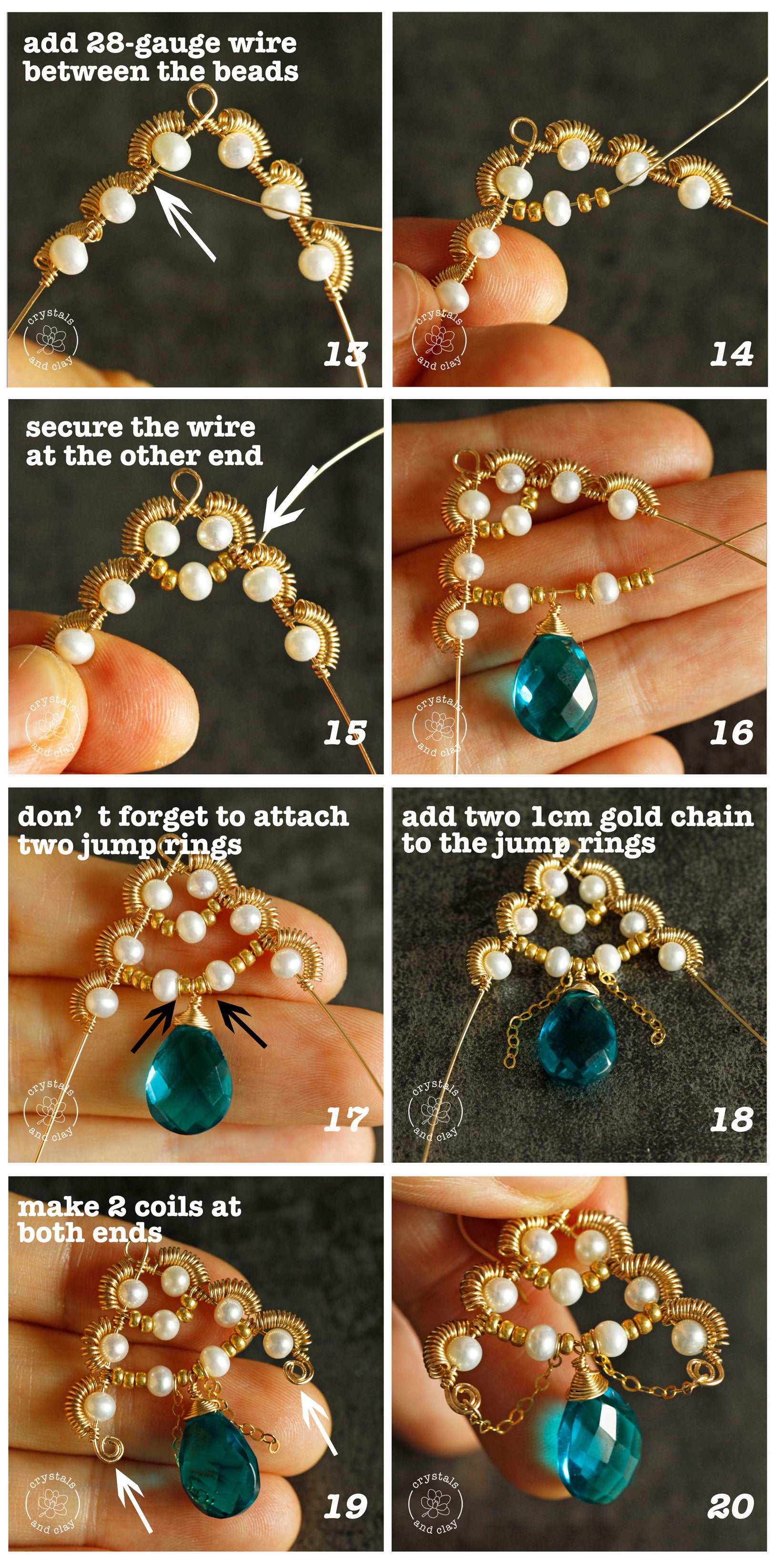 As always, I prepared for you a complete step-by-step picture instruction for your reference. If you like this tutorial, please don't hesitate to pin the image and share the project with more friends. Thank you!
Product Used In This Project