How to Make Polymer Slab Earrings with a Geometric Pattern
Hi guys, today I want to share with you a beautiful polymer clay slab earring project inspired by contemporary geometric patterns. In this tutorial, you'll learn many important polymer clay techniques including:
how to add metal frame to the polymer clay slab
how to emboss polymer clay slabs on the back
how to accurately divide polymer clay into identical pieces to form a geometric pattern
Now let's get started! By the way, if you don't like to watch the video, there is a step-by-step picture instruction at the end of this article.
Pattern Template:
Download it here.
Materials:
You can get the product in our store by clicking the material list below.
Polymer Clay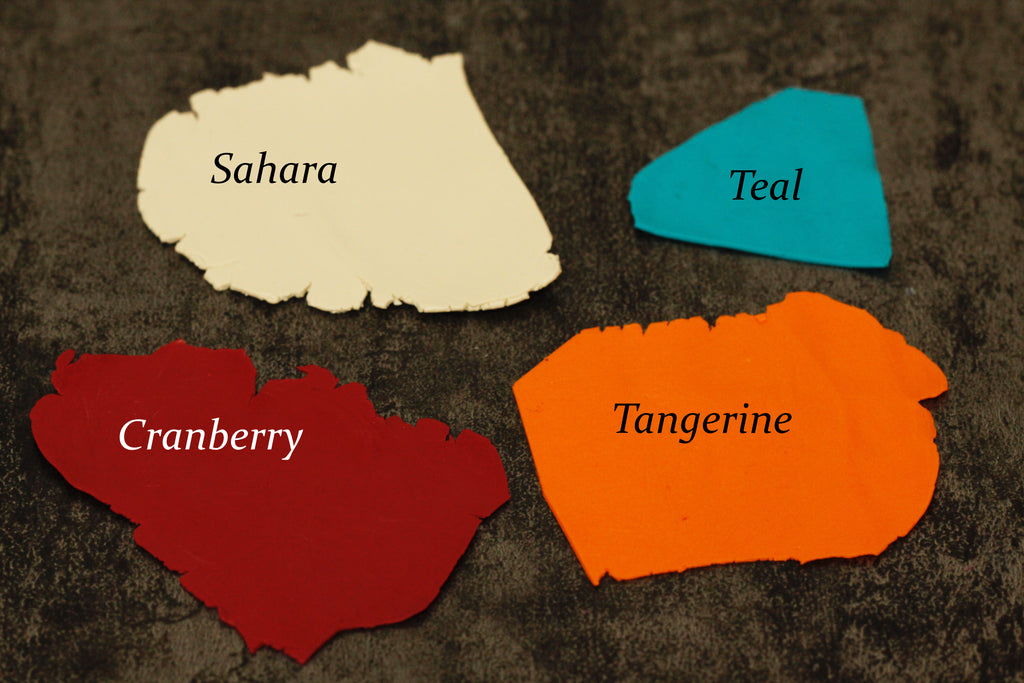 Off the Shelf:
Sahara: Fimo Soft Polymer Clay No. 7
Tangerine: Fimo Soft Polymer Clay No.42
Color Mix
Teal: 1g Fimo Soft Emerald + 2g Fimo Soft White + 0.2g Fimo Professional Purple
Cranberry: 2.5g Fimo Cherry Red + 0.5g Fimo Professional Bordeaux
Step-by-step Picture Instruction

Product Used In This Project