How to Make Christmas Theme Polymer Clay Jewelry
Hi guys, as Christmas is approaching, today I want to share with you all the Christmas theme polymer clay jewelry I made in the past. In this post, you'll be able to learn polymer clay crafting in three different ways -- slab, flower making, and figure sculpting. Hopefully it can give you some inspirations in this holiday season! Now let's get started!
Project No.1: Christmas Theme Polymer Clay Slab Bracelet
This vibrant polymer clay slab bracelet is a great project for beginners. In this project, you'll learn the basic techniques for making polymer slab, as well as my innovative ways to embed the polymer clay inside the metal frames for a more polished look.
Material List
1. Accessories
2. Polymer Clay
Fimo Soft Polymer Clay Black
Fimo Soft Polymer Clay Cherry Red
Fimo Soft Polymer Clay Emerald
Fimo Soft Polymer Clay White
3. Tools
Read the original post here.
Project No.2 Christmas Flower Bouquet Earring Studs
These polymer clay flower earrings is a wonderful project to try if you love making polymer clay flowers and want to improve your skills. In this project, you will not only learn the classic rose, but also the non-traditional pinecones, as well as the berries, which are perfect fillers for any bouquet. 
In addition, it is a project requires minimum investment, all you need is the polymer clay and a pair of earring posts. Remember you must use the earring posts with edges to make sure the clay sits securely inside.

Material List:
polymer clay -- beige, dark brown, dark green and cherry red
Read the original tutorial here.
Project No.3: Christmas Teddy Bear Earring Studs
This finger tip Teddy Bear Set is a cute and fun project to work with. Through this project, you will learn the basic polymer clay sculpting, as well as a useful technique for creating knitted effects.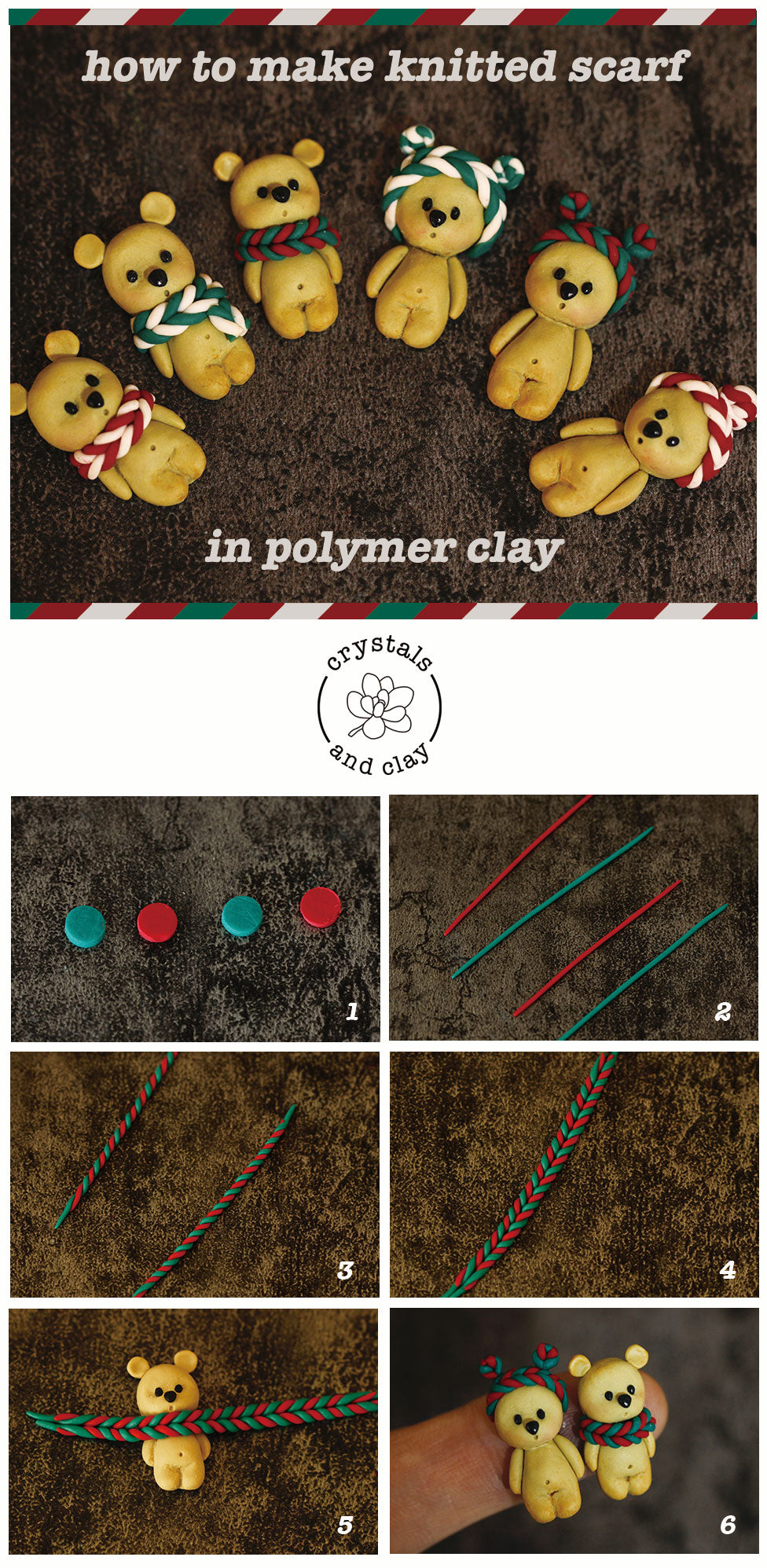 Read the original post here.
Product Used In This Project