How to make beaded macrame bracelets - learn three knots in one design
Hi guys, today I want to share with you an interesting macrame bracelet design using the round gemstones. I used 4mm garnet beads for this project, along with some beautiful vintage style dark red seed beads. Unlike traditional macrame bracelets which use the thread pattern as the focal point, this design focuses on the beautiful gemstones. It gives the bracelet a more formal and elegant look. In addition, it is also a great project to get familiar with the macrame techniques. You will learn three knots in this design. Now let's get started!
1. Basic Macrame Knots Explained
Before jumping into the bracelet making, let's first look at the basic macrame knots used in this project. I explained the three knots -- clove hitch knot, double half hitch knot and loop knot in the following three pictures using shoe laces. If you are new to the macrame world, please learn the knots first before proceeding to the bracelet making.
By the way, there's two terms I want to clarify: working cord is the cord that does the wrapping/knotting; filler cord is the cord that's being wrapped.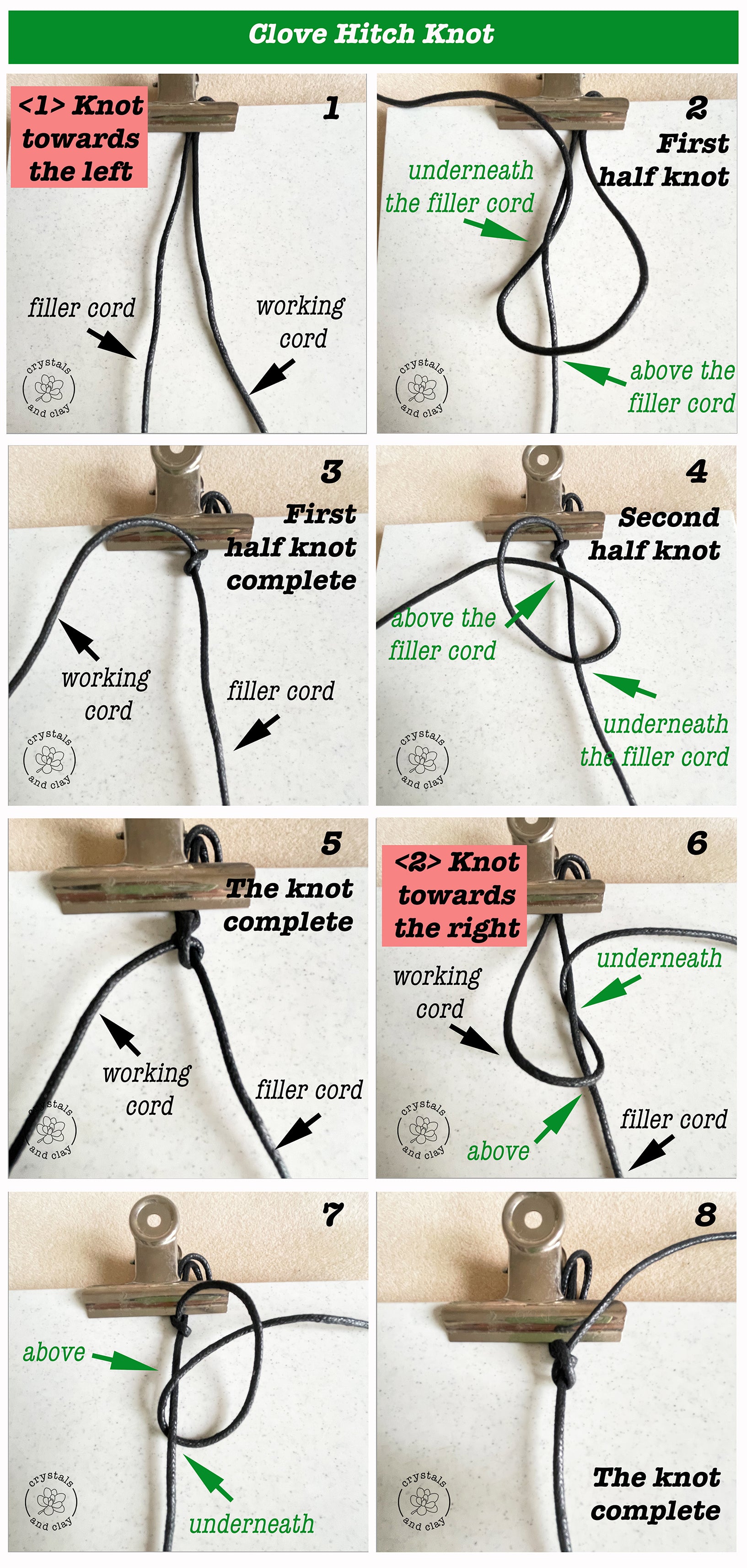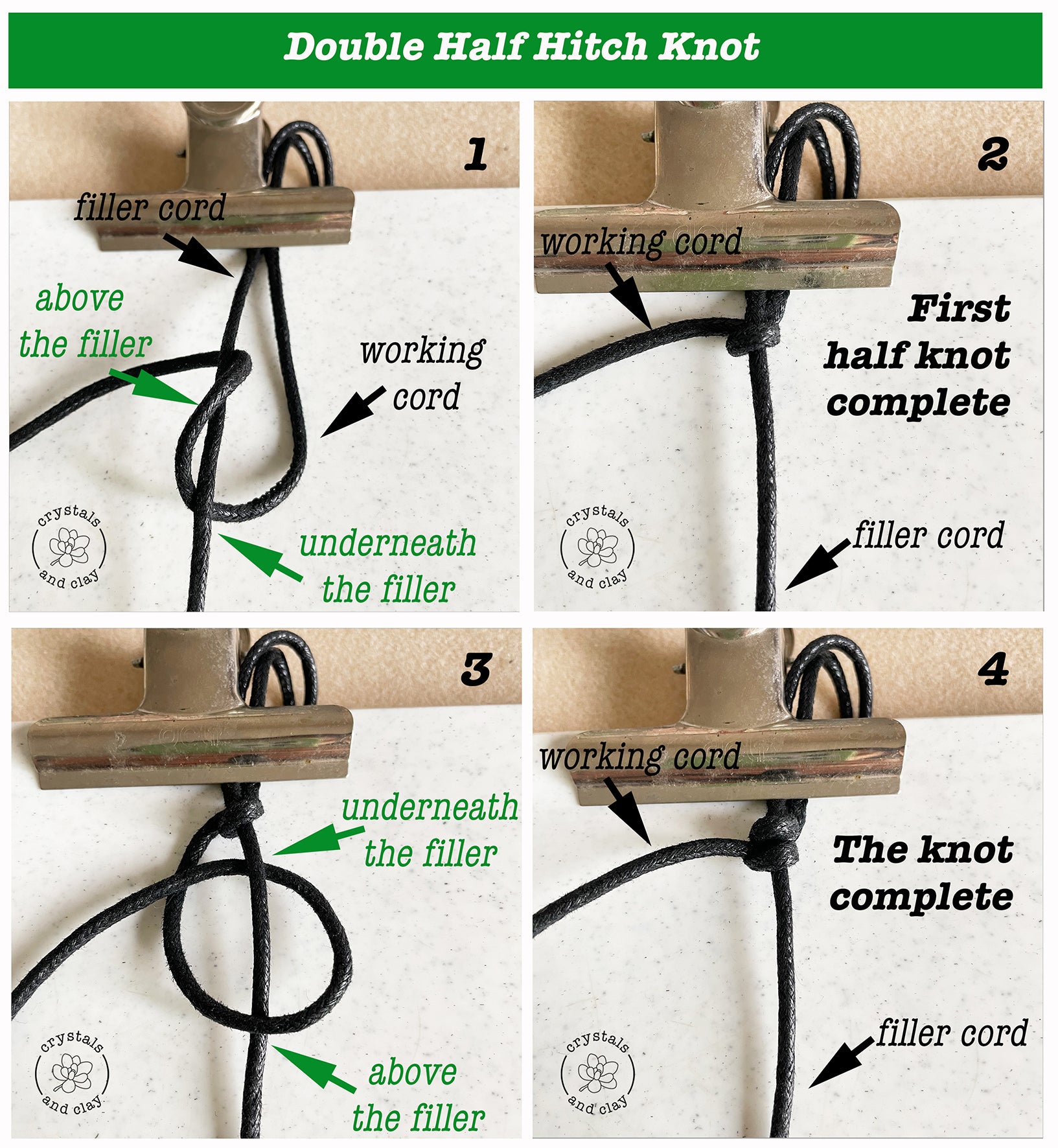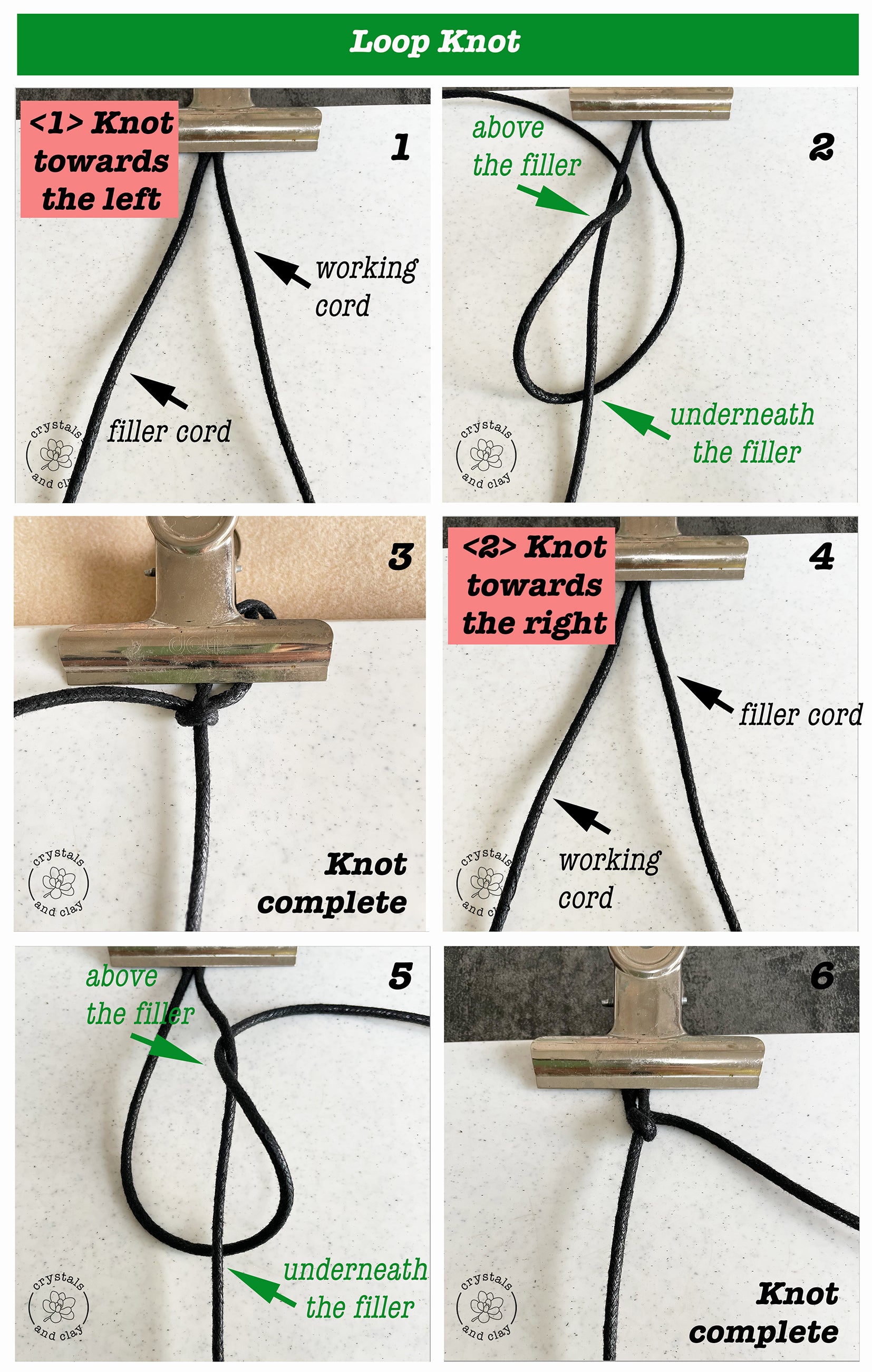 2. Make the bracelet
I hope by now, you already have some understanding about the basic knots needed for the bracelet. 
The first step will be to make 5 rows of the clove hitch knot.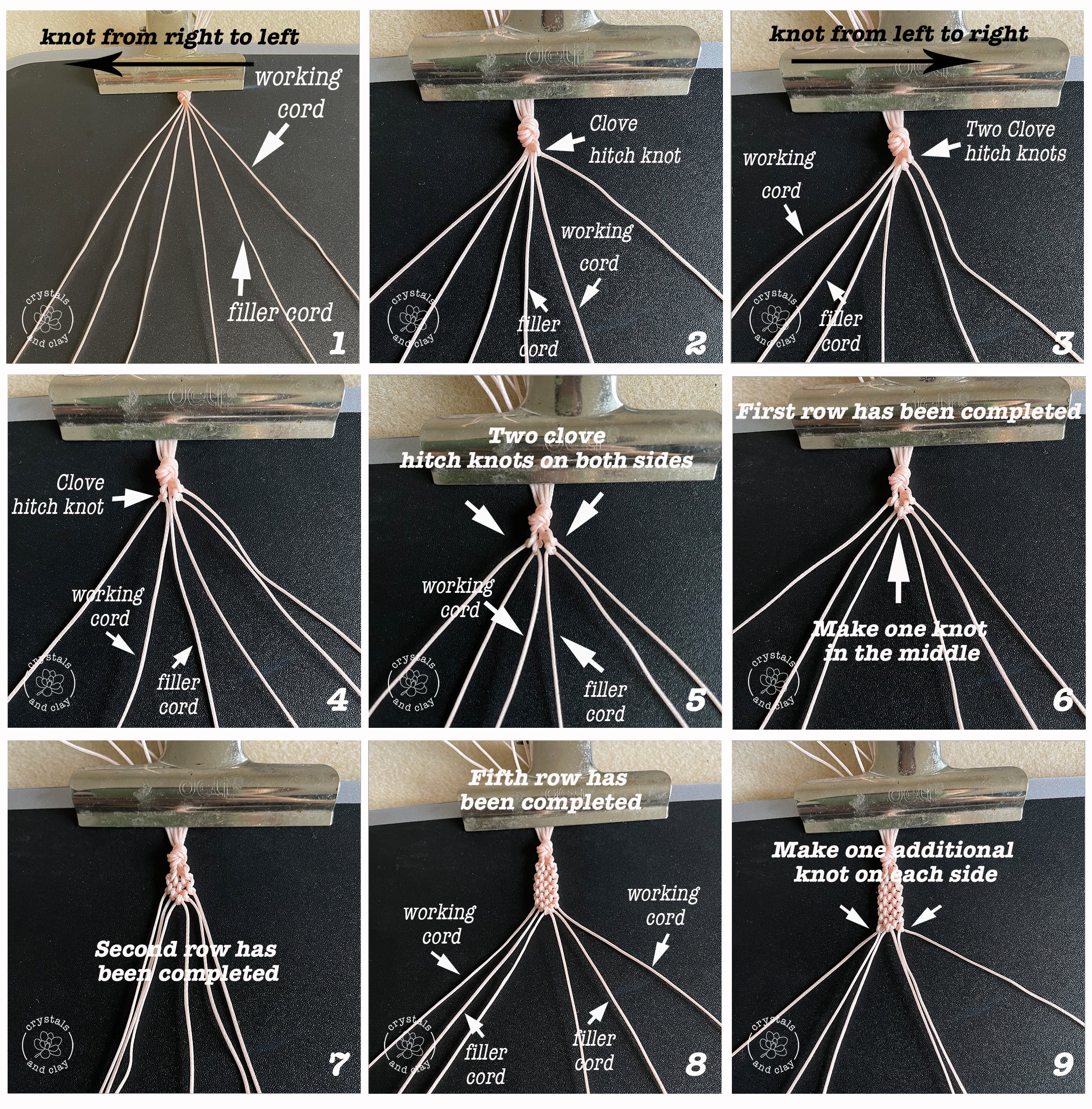 Then we are going to secure the beads to the bracelet using the loop knot. For each bead, we need to add a small piece of cord to the bracelet and secure it using the double half hitch knot.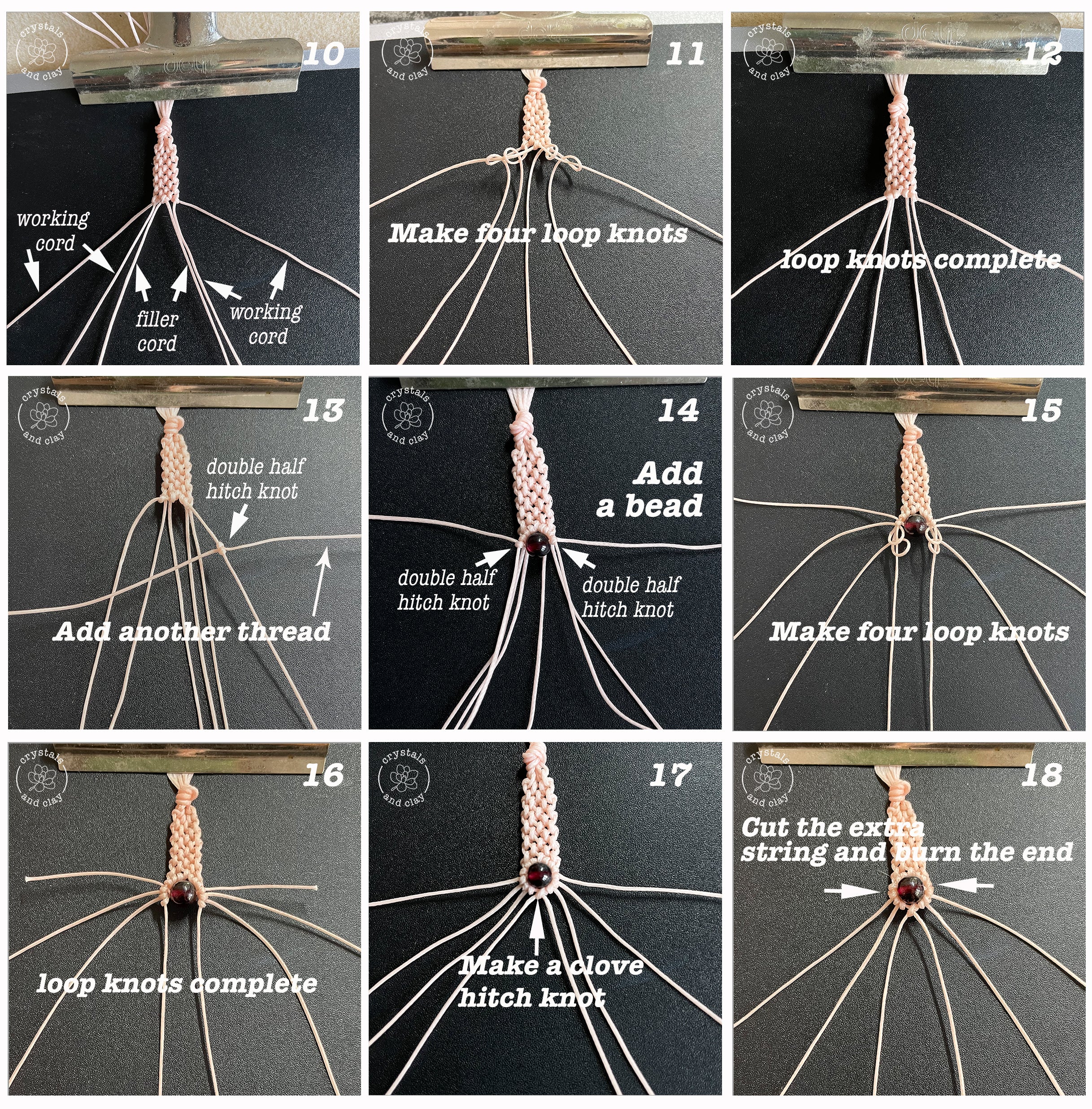 Continue adding more beads till you get the length you need. To finish the bracelet, you can add ribbon clasps to both sides of the bracelet.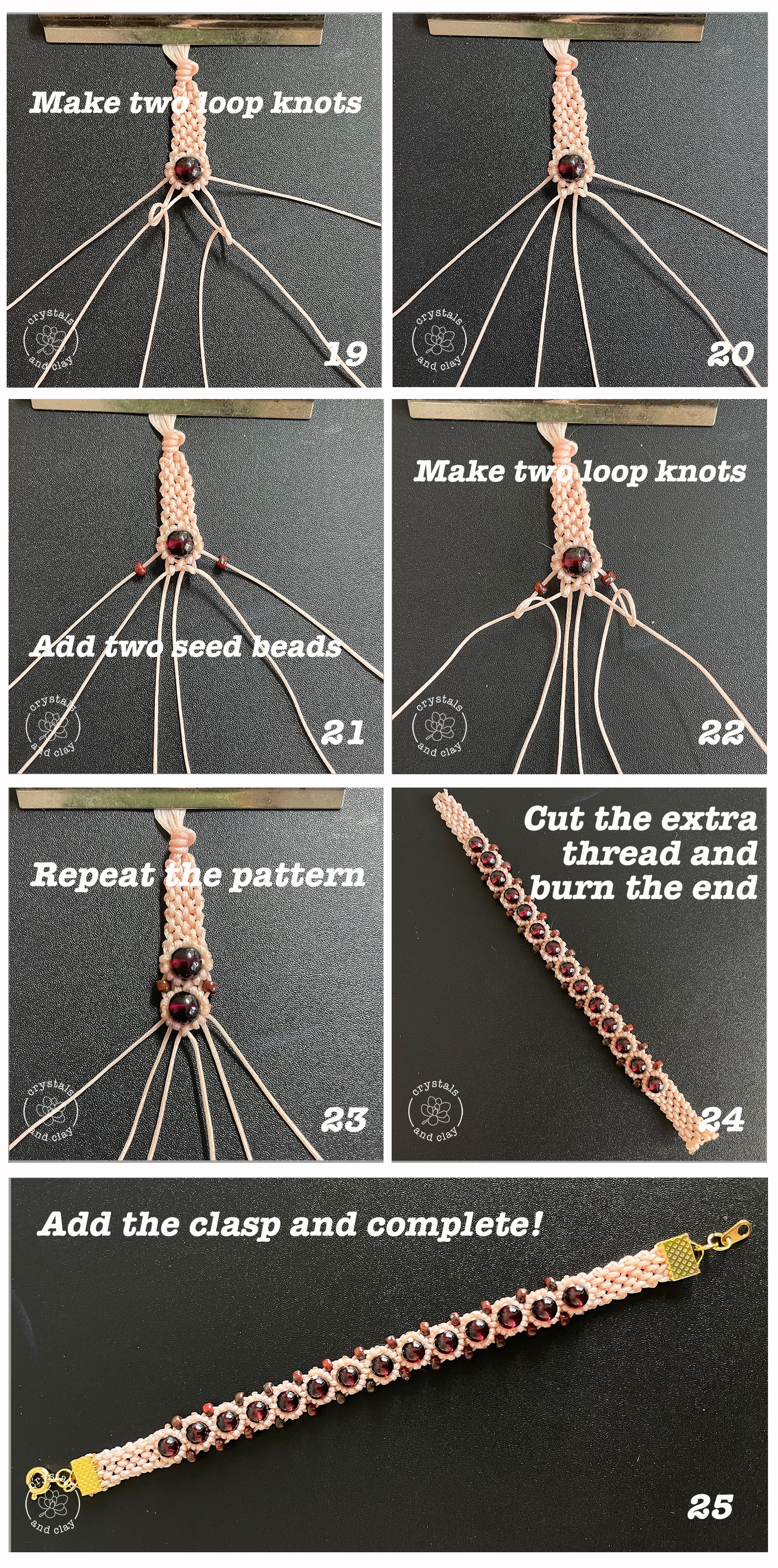 Now we can enjoy our final products! Be creative and try different beads and cords combinations. You may end up with some pleasant surprises!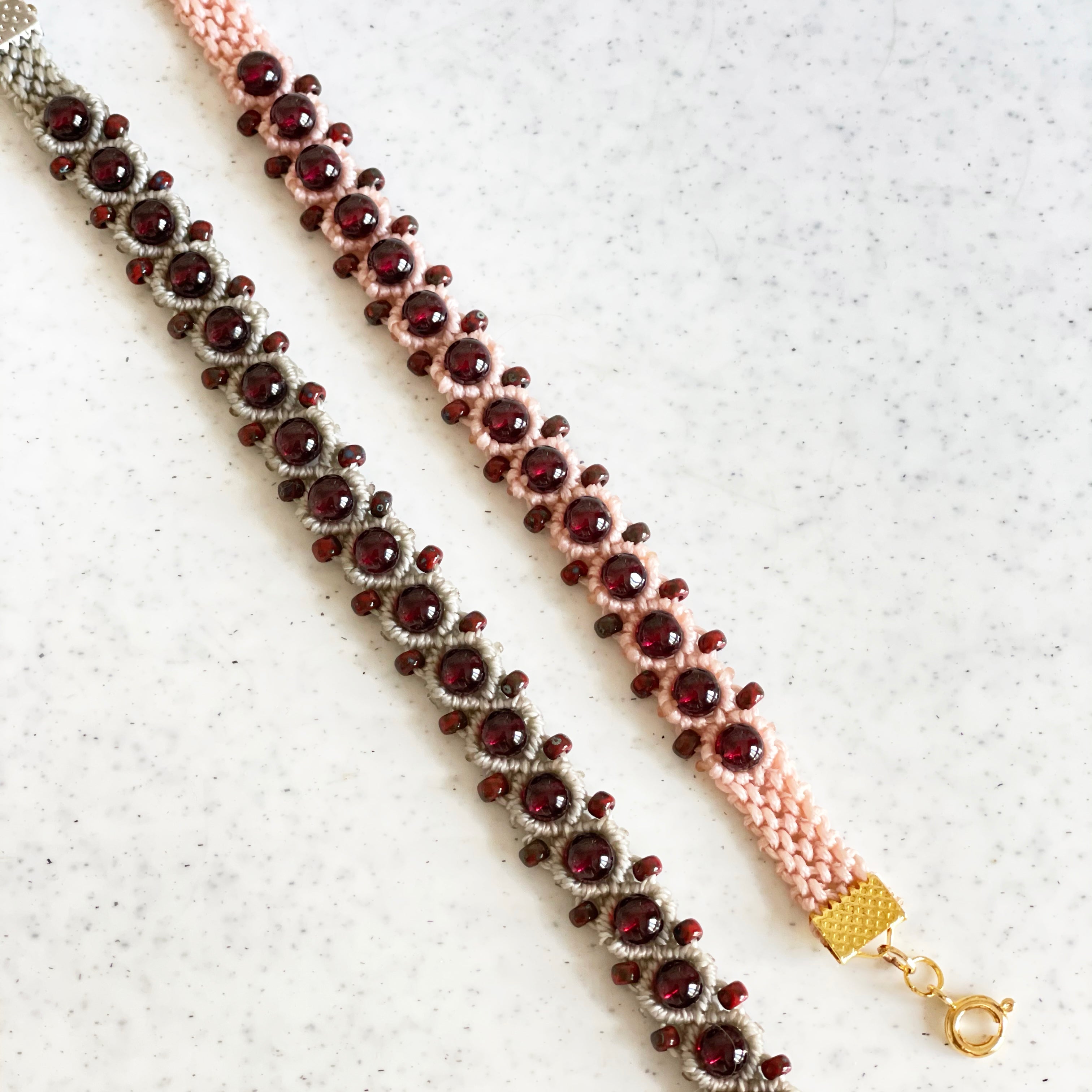 Product Used In This Project